Salted Chocolate Chunk Shortbread Cookies
I honestly can't remember a time when a make at home baked good as gone as viral as these cookies. Yes, we had the Cronut craze and the Compost Cookie - but these were sought after treats made by professionals - not Friday night stay-in-and-bake activities. These cookies were ALL over my feed, so I thought I would give them a go. Can you really go wrong with butter and chocolate and salt?
I think the reason they are so phenomenal is they have the accessibility of a widely beloved chocolate chip cookie, but a twist that takes them to the next level - and now that I'm there, I don't think I want to come back down! This is one cookie that lives up to the hype.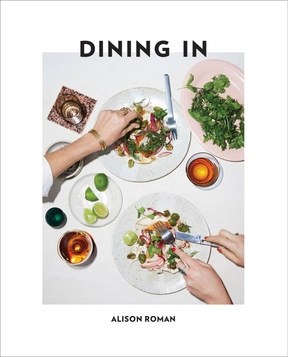 You can find this recipe in Dining In: Highly Cookable Recipes by Alison Roman