Classic Homemade Blueberry Muffins
Since moving to New England and specifically only an hour of so from Maine, I've grown to understand what truly amazing blueberries taste like. A couple weeks ago I made a trip to Wards Berry Farm in Sharon, MA to pick some blueberries straight from the bush. There were sooo many ripe and ready and my cardboard berry box quickly filled up. I did my due diligence as a berry picker to taste test along the way for quality control, of course.
When I arrived home, I chose a classic to best utilize my haul - blueberry muffins. Instinctually, I knew the that Flour Bakery + Cafe cookbook would have exactly what I was looking for and I made a b-line for it on the shelf. I was excited to see that the recipe required crème fraiche which is something I appreciated, but would not have thought to do! It made my muffins extra moist and sealed in the blueberry juice that flowed into the cake as they popped in the oven. Highly recommend this breakfast classic for a brunch event or everyday breakfast meal prep!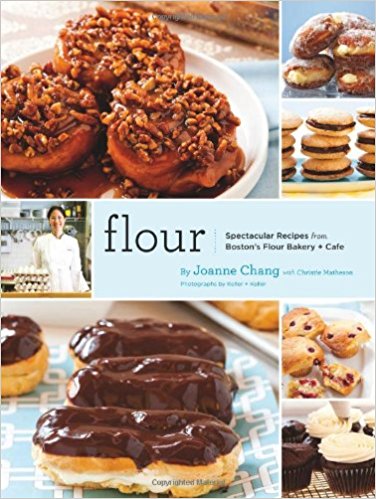 You can find this recipe in 'Flour: Spectacular Recipes from Boston's Flour Bakery + Cafe'